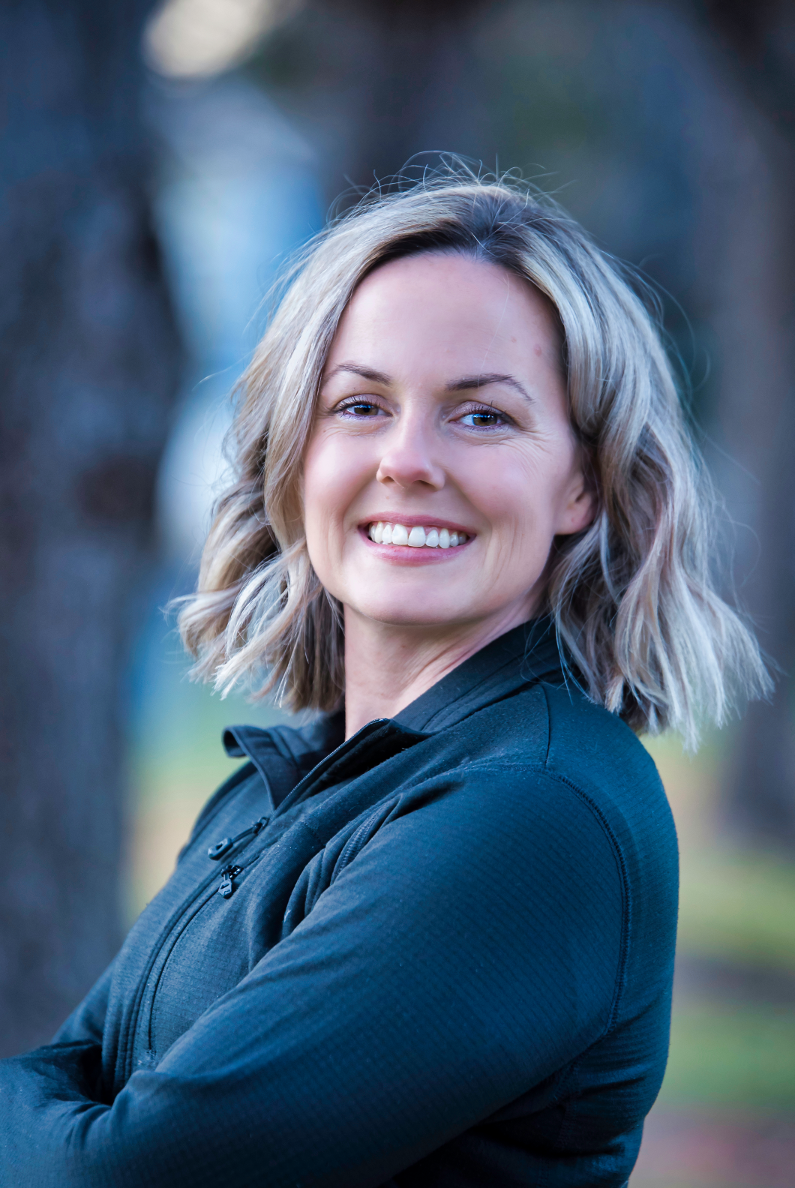 Est:2020
Fitness for
all

ages

Everyone has goals and dreams, no matter their season of life. Staying healthy will help you reach those goals. I seek to create a fun, focused and safe training environment for all my clients. I want you to feel part of a group while also making sure your individual needs are met.

After you're done working out with me, you'll feel accomplished physically, emotionally and cognitively. I do all I can to help reduce pain while increasing strength, balance and mobility. I'll keep you on the path to doing all the things you love — and more.
About Autumn
Autumn is an expert at two things: strength training and working with older adults. She's been working with clients for more than 15 years. She began training clients while earning her degree in Exercise Science. Early in her career, she found herself drawn to working with older adults. For her, the most rewarding part of training is seeing someone be able to do what they love.
Over the years, Autumn has helped clients overcome the fear of falling and given them ability to get up when they fall. She's assisted clients in losing weight, which ultimately reduced their medications. Autumn is also an expert at helping clients increase strength and mobility so they can do things they haven't been able to do for years.
Degrees and Certifications:
BS in Exercise Science from Boise State University
National Strength and Conditioning Association (NSCA) - Certified Personal Trainer
The TOA (Training the Older Adult) Method - Certified
FAI (Functional Aging Institute) - Certified Functional Aging Specialist
Creating a sense of community
Autumn's small group classes bring people together socially and help them build new connections. They also create a sense of community for her clients and make working out fun. In these group settings, she also makes sure to address individual needs. She has workout programs for every skill level, from the most basic strength needs to advanced levels.
Even when gyms closed in 2020, Autumn continued to serve clients through virtual sessions and classes. Many of her clients prefer to stay virtual even though many gyms have reopened.
Let's get moving!
Strength training
From foundational to power movements. Helping you move through life with greater ease.
Older adults
15 years of experience helping older adults working with their limitations not around them
Functional fitness
Your daily functional needs whether that's the reduction of fear of falling, being able to go out hunting with ease at 65, or playing on the floor with your grandchildren.
Unique to your needs
Customized programming with the use of your own equipment
HIT
High-intensity and power training for your skill level.
Online payment
Paypal and Venmo available